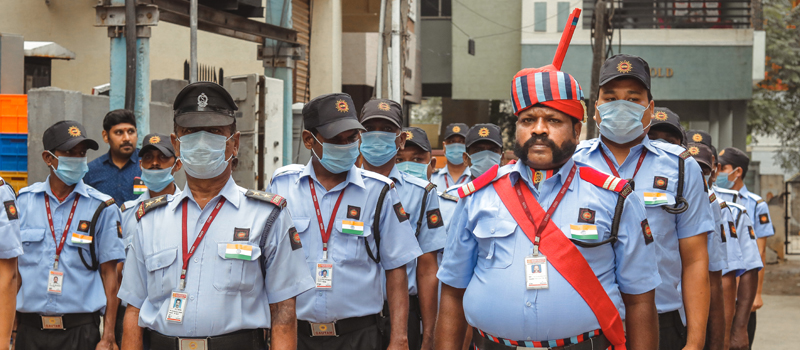 Here is the answer. We commit to offer the most reliable, cost-effective, client-friendly service with suitable personnel. Read the check-list hereunder.
Are you facing security threats often?
Do you feel that your security personnel are not competent enough to accomplish the assigned task?
Is your service provider leaving the vacancies unfilled?
Do you want to cut down the cost on watch and ward?
Are your security personnel over-aged and not agile ?
Is your service provider not maintaining the statutory records properly?
Is the present service provider's response poor at time of need?